Gratitude Trio – Belgian BIRTH Tour
Gratitude Trio – Belgian BIRTH Tour

Gratitude Trio was in Belgium for its BIRTH tour to perform its last record released on the Belgian label W.E.R.F. Records. A great success!
Crazy sax, strong bass riffs and ardent rhythmics of the musicians Jeroen Van Herzeele, Alfred Vilayleck and Louis Favre, hypnotized audiences on their first gigs. On September 29 at the very packed Jazz Station in Brussels with the album's guests. On September 30 at Amok festival in Brugge for the Amokathon and on October 1st at l'An Vert in Liege to end successfully the Belgian Tour.  
Gigs to come in November in France :  in Montpellier at Jam, at the Taquin in Toulouse  and to finish at the very chic Blue Flamingo Jazz Festival. We can't wait!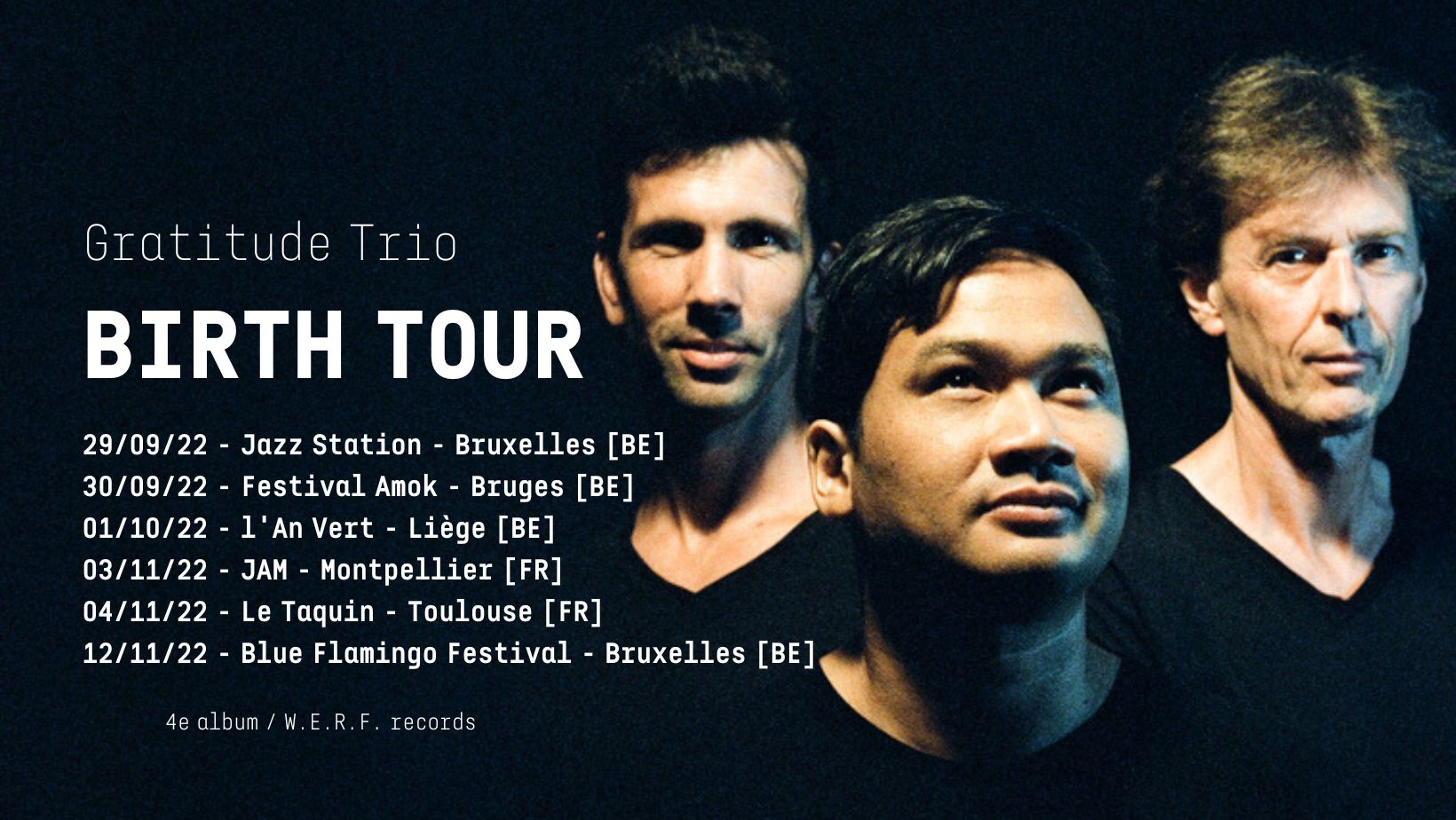 © Maël G. Lagadec & Alexander Deprez